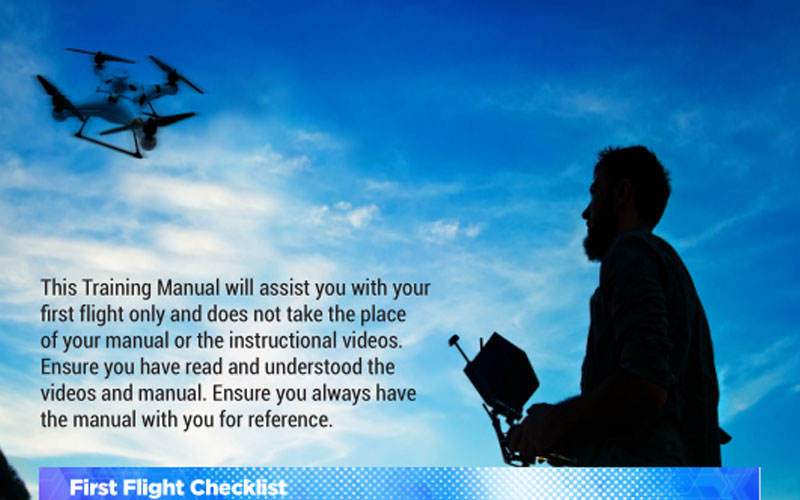 1. Remote control installation instructions:
Remove the battery cover on the back of the remote control, and install 4 AA batteries into the battery compartment, pay attention to the polarity of the batteries, do not mix the batteries, and then install the battery compartment cover; while holding down the remote control To turn on the remote control. Note: All switches must be at their default values (all dial switches should be set to the top)
Description of remote control switch:
SWB: Flight mode switch description SWC: IOC switch description (intelligent direction control)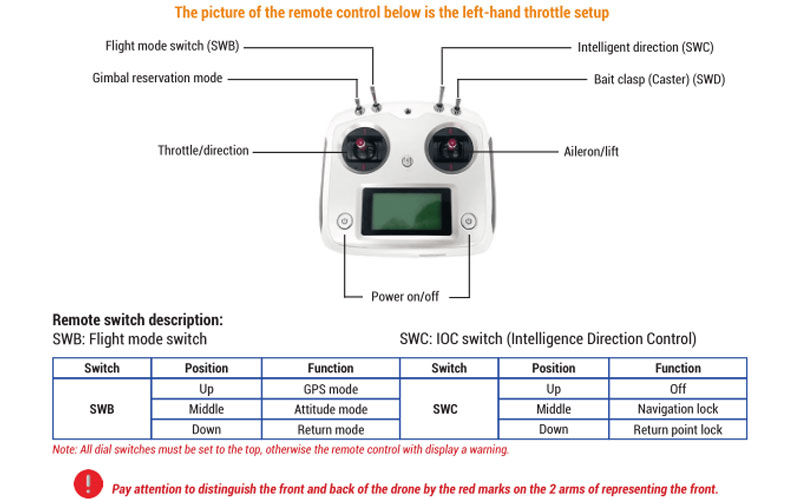 Note: For the remote control, dial the segment switch to the top, otherwise the remote control will show a warning prompt.
2. Tripod installation
Put the slotted end of the round carbon tube into the hole of the fixing seat of the tripod, pay attention to aligning the slotted pass with the screw position, and then use M 3 x 5 screws to fix it;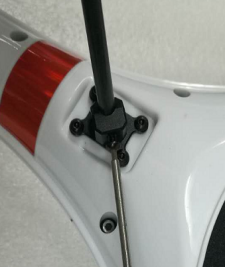 3. Propeller installation
Please refer to the picture below to install the intact propeller on the Poseidon-480 drone aircraft